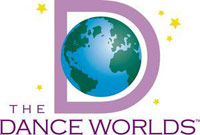 Below are the 2018 Dance Worlds Score Sheets and Scoring Webinars. You can click on each link to view / download. These sheets and webinars are available to all event producers as an option to use during the 2017-18 event season. Coaches, be sure to check with each event producer to verify what scoring system will be used and to plan your choreography accordingly.
USASF Scoring Webinars
The scoring webinars are led by the Category Directors and break down each caption, highlighting point values, judge thoughts, and gives insight to some of the tools the judges use to encourage consistency at The Dance Worlds.
USASF Dance Worlds Score Sheets
USASF Dance Worlds Score Sheet Video Review