DANCE WORLDS CHAMPIONSHIP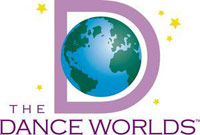 The Dance Worlds places teams in a final ranking through a system of guidelines that creates fair play within categories that embrace all interpretations and genres within the given style. Jazz, Pom and Hip Hop categories provide a broad enough scope to include performance teams from various regions and countries. The Dance Worlds Score Sheets are developed by USASF Dance Directors and Worlds Judges to facilitate concise communication, consistent adjudication and clear expectations for performers.

At Dance Worlds bid-giving events, USASF Event Producer Members use USASF Divisions, Categories and Rules to ensure consistent and fair play. Their scoring systems may be developed to best fit their event logistics and client base. Coaches are encouraged to check with each event producer to verify what scoring system will be used and to plan choreography accordingly.

At The Dance Worlds, there are seven scoring judges on each panel in addition to a non-scoring Head Judge and Quality Judge. All scores are used and scores are averaged to determine a final score. 50% or the natural break moves from preliminary rounds of competition on to Semi-Finals. A minimum of 50% of the teams will progress to the Finals in the Senior Divisions. A maximum of three of the highest scoring teams from each country will progress to the Finals in the Open Divisions. No portion of Semi-Finals scores transfer to Finals. Finals Competition Order is reverse order by Day 1 Ranking.