Congratulations to the recipients of bids to the 2017 Jr. Dance Worlds!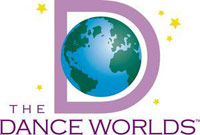 Sixteen U.S. junior dance team performances were submitted to vie for one of six At-Large bids to The Jr. Dance Worlds. Performances were recorded at USASF sanctioned events hosted by event producers that award bids to The Dance Worlds. Programs were permitted to submit more than one performance for consideration, but were only eligible to receive one bid each. Non-U.S. teams also qualify up to six teams per country to compete at The Jr. Dance Worlds.
Below are the results of the judging that took place on Monday, March 6th to select the top six U.S. performances. (Note: Scores do not carry over to Worlds.)
Congratulations to all teams!
| | | | | | |
| --- | --- | --- | --- | --- | --- |
| RANKINGS | TEAM NAME | CITY | STATE | CATEGORY | FINAL SCORE |
| 1) | Dancers Edge Studio | Shelby Township | MI | Contemporary/Lyrical | 281.40 |
| 2) | The Vision Dance | Louisville | KY | Contemporary/Lyrical | 277.70 |
| 3) | Strut Performing Arts | Ripon | CA | Hip Hop | 277.20 |
| 4) | Music City Allstars | Brentwood | TN | Contemporary/Lyrical | 268.70 |
| 5) | Premier Athletics NKY Crew Cats | Park Hills | KY | Hip Hop | 266.40 |
| 6) | Studio 22 | Park Ridge | IL | Jazz | 262.90 |
| | | | | | |
| | TEAM NAME | CITY | STATE | CATEGORY | FINAL SCORE |
| | Foursis Dazzlers | Waterford | WI | Pom | 262.20 |
| | Foursis Dazzlers | Waterford | WI | Jazz | 261.30 |
| | Foursis Dazzlers | Waterford | WI | Contemporary/Lyrical | 258.70 |
| | Music City Allstars | Brentwood | TN | Jazz | 265.30 |
| | Music City Allstars | Brentwood | TN | Pom | 256.10 |
| | Nitty Dupree Guardians | San Francisco | CA | Hip Hop | 248.80 |
| | Perfection All Stars | Eighty Four | PA | Hip Hop | 260.70 |
| | South Texas Fusion | McAllen | TX | Contemporary/Lyrical | 256.00 |
| | Studio 22 | Park Ridge | IL | Pom | 260.90 |
| | The Vision Dance | Louisville | KY | Jazz | 271.40 |