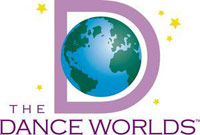 The Dance Worlds Advisory Board met to discuss and finalize updates for The Dance Worlds in 2016. Please read below for important new information and to prepare for Worlds next year!

NEW COMPETITION VENUE & HOTEL
The growth of The Dance Worlds over the past few years, and the necessary splitting of event venues has 2015 made it clear that we have outgrown The World Showplace Pavilion at Epcot. As a result, The 2016 Dance Worlds will be held at Disney's Coronado Springs Resort in their two main ballrooms.
Highlights:
Two performance stages will run at the same time, in the same location!
Stage 1 will be located in the Coronado Ballroom that seats 3000 spectators (1,800 more than the World Showplace)
Stage 2 will be located in the Fiesta Ballroom that seats 1000 spectators
There will be three warm up floors per performance stage in a separate ballroom
Large Dressing Rooms
Large Food and Beverage areas
Rental Floors available at same location

on Thursday

and

Friday

before the event
Teams, families and friends will be able to stay in the same location where the competition will take place! There will be a large room block at this resort that will be offered as one of the optional Worlds Hotel Packages.
DIVISIONS & CATEGORIES
Participation in some divisions and categories in the past several years has increased to a level that warrants modification at Worlds:
Senior Small Hip Hop Since the Senior Hip Hop category has already been spit into large and small, this category will now have a preliminary competition round on Saturday. This preliminary round will only include those teams who received an At-Large Bid in the Senior Small Hip Hop category. 50% will move on from the preliminary round to the semi-final round on Sunday.

Senior Pom Senior Pom will split into Senior Small Pom (4-14) and Senior Large Pom (15+) categories at Worlds.
Senior Jazz Senior Jazz will split into Senior Small Jazz (4-14) and Senior Large Jazz (15+) categories at Worlds.

Note: Some event producers may choose to offer both Sr. Jazz and Sr. Contemporary/Lyrical at their bid events during the 2015-16 season, and may award bids in either or both Sr. Jazz and/or Sr. Contemporary/Lyrical for Worlds, 2016. Both genres will continue to be placed together in Sr. Jazz at Worlds, 2016. It's possible that teams from the same program may enter both Sr. Jazz and Sr. Contemporary/Lyrical at a bid giving event, and both may earn up to one bid in each division/category that will then compete in Sr. Jazz at Worlds, 2016. This is permissible as long as none of the dancers compete on both teams - each team must be made up of a different group of dancers. The addition of Sr. Contemporary/Lyrical is planned for Worlds in 2017.
FOUR PERFORMANCES
Participants may now perform in up to four (4) categories. Previously, participants were limited to three (3) performances at Worlds.
U.S. TEAM ELIGIBILITY
Athletes must be legal residents or legal student residents of the U.S. For more information about legal residency, legal student residency and/or Visa requirements please visit U.S. Citizenship and Immigration Services (USCIS). If you have questions about this USASF Worlds policy, please email Matt McDonough.
JR. DIVISION AGE REMINDER
This is not new for 2016, but the understanding of dates and ages determined by the International Standard has caused some confusion, so we're providing this information as a clarification. We apologize for any confusion when selecting your teams.
The age qualification for Jr. Dance is 15 and below. USASF sanctioned events that are held in the U.S. follow the rule that determines a dancer's age eligibility as of August 31, 2015.

At Worlds, the qualifying age for a competitor on a Jr. Dance team follows the International Standard that determines the age of a competitor based on the date of birth falling during the year of the competition. For Jr. Dance, this means that a competitor who is 15 at any point betweenJanuary 1, 2016 through December 31, 2016 is eligible to compete as a Junior at the Dance Worlds in April 2016 (regardless of whether they turn 16 before the competition or not).
Information will be available in the Worlds Bid packet, posted on USASF.net and provided to bid recipients. Best of luck this season!