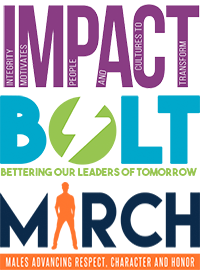 The USASF is excited to announce the dates and locations for the Leadership Workshops, IMPACT, BOLT and MARCH for 2019.
Registration is NOW OPEN
Watch as Karen Wilson introduces the USASF Leadership Workshops
COMING TO A CITY NEAR YOU!
Open/Close to view dates and locations
What is IMPACT?
Created with the understanding that we are all leaders and lead in different ways, the IMPACT Workshop is designed for All Star professionals, owners, coaches, event producers, choreographers, etc. Through group discussion, interaction and activities you will learn to identify and expand your natural leadership style. By understanding how you lead, you will create pathways to enhance your ability to influence those you serve in your role as an All Star professional.
What is BOLT/MARCH?
This leadership workshop is designed to identify and enhance the natural leadership style within YOU! All USASF cheer and dance member athletes who are entering 9th through 12th grades are eligible to attend this exclusive training opportunity throughout the summer and fall of 2019.
BOLT/MARCH workshops activate young cheer and dance leaders to become strong peer role models who put team first, fully commit to their All Star program and learn to make the choices that lead to accomplishment. Developed and led by alumni of the USASF Mentoring Leaders program, BOLT/MARCH will set young athletes on their path to success.
Not only do participants rave about their BOLT/MARCH experience but completion of the workshop can lead to next level opportunities such as:
The eligibility to apply to participate as an Athlete Presenter at the Regional Advisory Board meeting in their region the following spring.
The opportunity to serve on the Athlete Advisory Council. This newly formed Athlete Advisory Council is comprised of athletes who completed the USASF Leadership Workshops and are selected through an application process. You can find more information here
The Athlete Advisory Council consists of high school age athlete members who are provided a platform to meet and to address emerging issues of broad potential impact. The role of the Athlete Advisory Council is to provide the Cheer and Dance National Advisory Board with insight and input solely from the athlete perspective
Meet the LEADERSHIP TEAM!
USASF Leadership Facilitators for 2019 bring a wealth of experience, knowledge and enthusiasm for teaching others to tap into their own personal leadership style. Our core vision is to empower those in attendance to find their personal leadership and communication style and create a path for transforming and leading those within their circle of influence.
Each Leadership Workshop will have Core Staff. Additional Leadership Regional Facilitators will be added based on registrations and location.
Leadership Directors
Karen Wilson


USASF Senior Regional Director and Leadership Director

Mary Wendt

USASF Education Director Dance Assistant Leadership Director

Kinshasa Garrett

USASF Southwest Regional Director
Leadership Core Facilitators

Brantley Jittu


BOLT/MARCH


April Jensen


BOLT/MARCH


Christi Love


BOLT/MARCH


Lexie Shaffer


BOLT/MARCH
Leadership Regional Facilitators

Debbie Love


IMPACT


Lee Grobstein


IMPACT


Heather Perkins


IMPACT, BOLT/MARCH


Mandi Spina


IMPACT


Whitney Fincher


BOLT/MARCH


Courtney Capoun


BOLT/MARCH


Max Allen


BOLT/MARCH


Carlos Onofre


IMPACT
If you have any questions about the Leadership Workshops, please contact Karen Wilson, Senior Regional Director and Leadership Director at kwilson@usasf.net.