Dear USASF Members: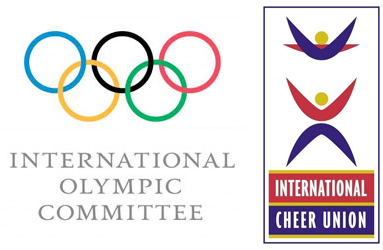 You may have heard the big news about cheer last week! The USASF is thrilled to celebrate with the entire cheer community at the International Olympic Committee's (IOC) provisional recognition of the International Cheer Union (ICU), a first step to a future petition for the inclusion of cheer in the Olympics.
The provisional recognition by the IOC is the result of years of hard work by Jeff Webb, ICU President, and Karl Olson, ICU Secretary General. From concept to implementation, Jeff and Karl's vision for international interest, growth and commitment to cheer has brought what was once an exclusively American activity to an exciting international sport. The ICU has 110 National Cheer Federation members actively growing cheer in their respective countries, including USA Cheer in the U.S.
As a delegate member of USA Cheer, the USASF is ready to support the efforts that will make official recognition a reality, and we're excited about the significance this announcement represents for the future of cheer, both in the U.S. and globally. Congratulations to the ICU, and to cheer athletes across the world!